Welcome to Our Financing Department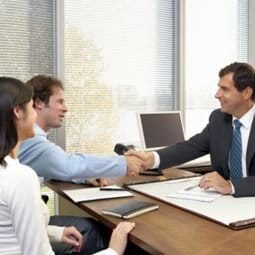 Welcome to our Finance Department, your auto loan and car lease resource. We're eager to provide financing for your new car, or we can assist in used car financing. Check out our online car loan calculator for an instant car loan rate. Then, proceed to our online finance application.
Our team of financing experts are here to guide you through the process of getting a car loan as quickly and as easily as is possible. We break down every step in getting the Ford financing that you deserve here at Jones Ford Wickenburg.
We work with you to find a financing solution for your specific situation, leveraging decades of experience, and relationships with all of the local banking institutions to find the best possible rate. When it comes to car loans near Peoria and Surprise, there is no team better equipped to getting you the money you need at a rate you deserve.
Your Finance Center & Car Loan Experts in Wickenburg
Did you know that one of the very best ways to improve your credit score is with regular payments on a modest loan - not unlike the car loan you might be considering right now? It's true! We can show you how even with less than stellar credit you can still get the vehicle you need, and improve your credit at the same time.
If you already have a car loan then talk to us about a low-interest option and how we can refinance your loans or adjust the terms of the contract. No matter what situation you think you are in when it comes to Ford financing in the Surprise-Peoria area we are the team with solutions at the ready.